Replace Palm Desktop with DejaOffice PC CRM!
A fast and easy Personal Information Manager for your PC Desktop
Palm Desktop was the perfect companion to the Palm Handhelds. While it was a great CRM for its time, it has been over 15 years since it has been updated. With operating systems changing every day, the compatibility of Palm with newer versions of Windows has been getting more and more precarious.
With the love of Palm in Mind, CompanionLink has come up with DejaOffice PC CRM. A simple CRM that mirrors all of those Palm Desktop functions you loved, including Sync with your Modern Mobile Device (iPhone, Android, etc). If your Palm Desktop and been getting less stable, take a look at DejaOffice PC CRM as a Replacement!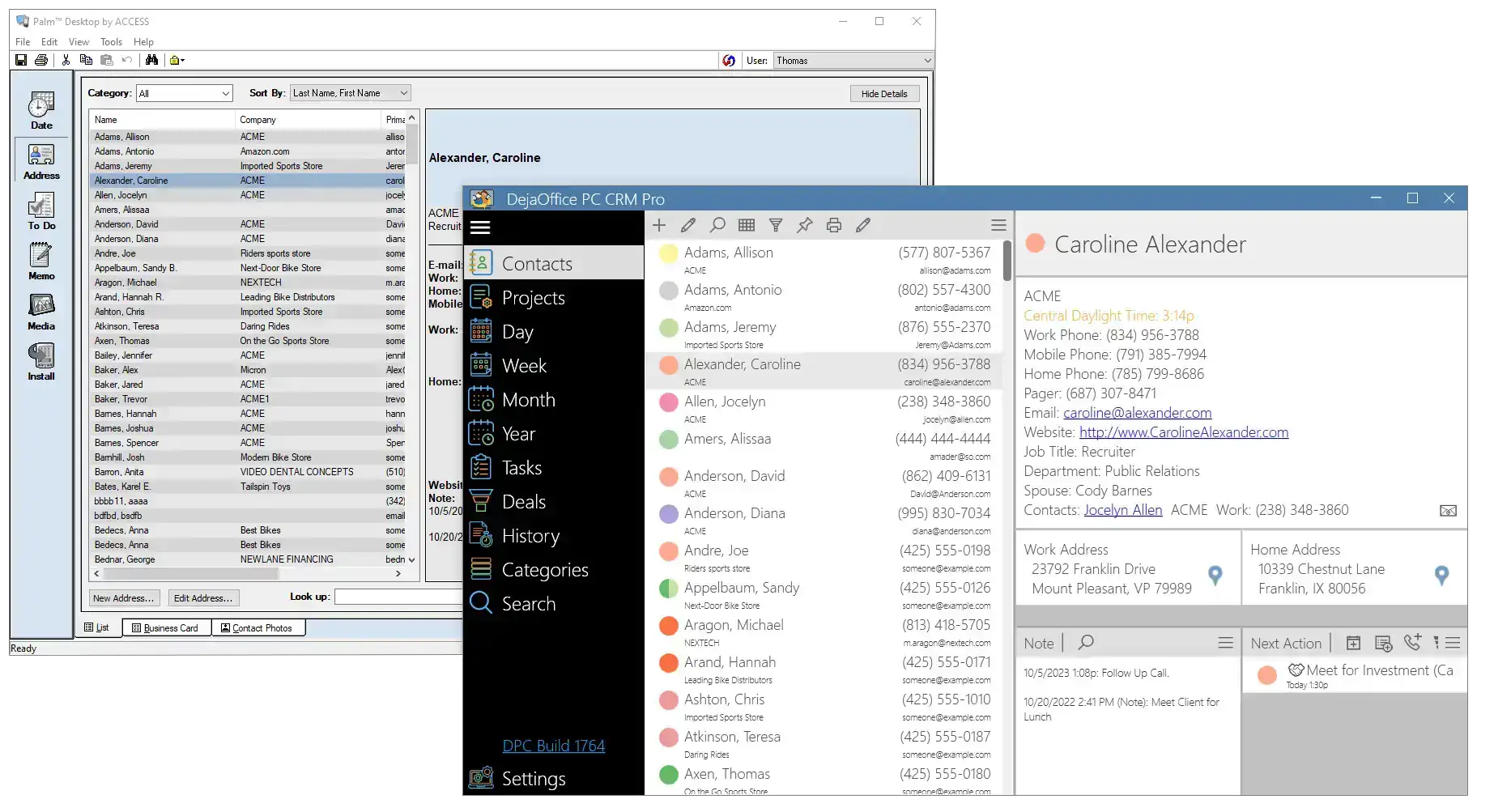 What is DejaOffice PC CRM?
DejaOffice PC CRM is a modern database for Contacts, Calendar, Tasks and Notes on your PC Desktop. You can easily migrate your Palm Desktop data and it features many things unique to Palm Desktop like Private memos, simple contact management and Daily Schedule Printouts.
Palm Desktop People Use DejaOffice to:
Replace Palm Desktop with a Modern Contact Manager
Schedule Appointments and Birthday Reminders
Print Mailing Labels and other Reports
DejaOffice PC CRM Overview
Contacts, Calendar, Tasks and Notes that seamlessly sync to your Android and iPhone
Migrate from Palm Desktop
Sync using USB, Wi-Fi, Bluetooth and DejaCloud
Print Contact Lists and Calendar Reports
Works great on Windows 7, 8 and 10
How to Migrate your Palm Desktop Data to DejaOffice PC CRM
You can easily migrate your Palm Desktop data to DejaOffice. Click on the video link for more information.
Contacts - All contact fields
Calendar - All calendar items
Tasks - All tasks
MemoPad - All Memos including Private Memos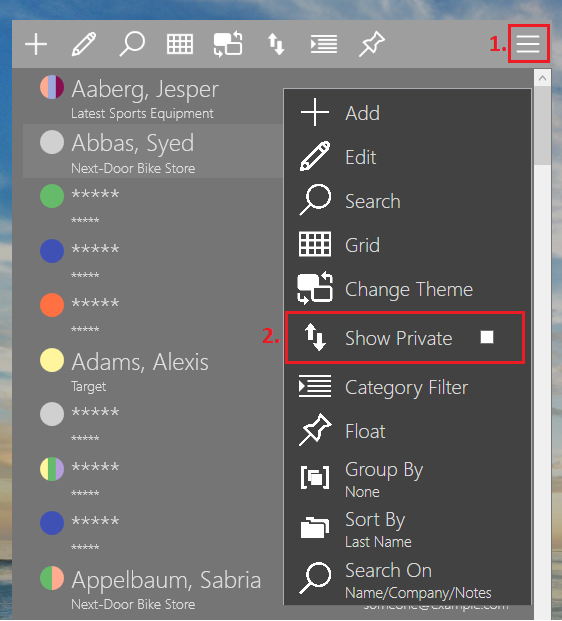 Hidden Records and Encrypted Database
DejaOffice supports hidden records just like Palm Desktop. You can mask records or hide them. In addition, DejaOffice can encrypt your database so that it cannot be opened from the date file, or mined by Apps from Microsoft, Google or Youtube.
Hide any Contact, Calendar, Task or Memo
Encrypt your Database
Setting up the Privacy and Encryption with DejaOffice PC CRM
Key Features of DejaOffice
Provides a robust Customer Manager that securely stores data on your PC.
Facilitate time-stamped notes for contacts.
Access custom fields and history seamlessly.
Offers a configurable dashboard for an overview of your day.
Automate reports and lookups with database queries.
Manage deals, projects, and accounts efficiently.
Maintain an organized record of history and future actions.
Archive contact attachments for future reference.
Automatically incorporate Outlook emails into contact history.
Generate deals (opportunities) reports and visualize sales funnels.
Seamlessly import contacts, notes, activities, and histories from platforms like Echo Pro, TeleMagic, GoldMine and Act!
What makes our software unique
Free US-based telephone support
Full support for Categories and colors
Supports contacts, calendar, tasks, notes
USB, WiFi, Bluetooth, DejaCloud, and Google sync
Works with Android, iPhone, iPad
Full contact notes, contact pictures, alarms
Automatic data encryption on device
Helpful Resources
Palm Desktop Versions
Palm Desktop 6
Palm Desktop 4
Last modified: Oct 9, 2023 10:02 am